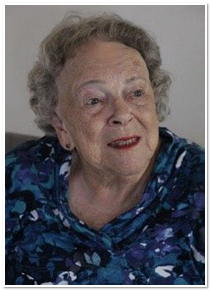 Gwenda King

Bio & Gallery

Where to start?
My china painting began with Margaret Whitt in Brooklyn, Wellington in the 1940's. She fired the china (earthenware, e.g. Meakin, Johnson, and some Wedgewood) in her gas copper, covered with sacks overnight (see photo of ❝Istanbul❞ plate).


Then along came marriage, family, etc., and a move to Auckland to various locations, where I brought out the paints again and had lessons with Rachael Webb on the North Shore.


At the first china painting exhibition in Auckland I was persuaded to start teaching - a decision which has brought me so many friends and a life enriched with travel and a deep love and affection for the tradition of painting porcelain, and an ability to embrace the new.


We have all learnt so much through visiting artists from overseas, and by attending the exhibitions. I attended the first IPAT Regional Show in Sydney, N.S.W. before the days of APAT and was the President for the first NZ IPAT Show in Auckland... So long ago... and the seminars at all of the APAT shows continued to enrich and educate so that we could pass that knowledge to our students.


My beloved husband died 36 years ago and I was fortunate to have assistance with some funds to travel - I was able to visit and teach in the UK, Denmark, and Canada, reconnecting with those artists who had visited New Zealand, e.g. John Bergman and Birthe Hattel.


I don't teach three-day workshops any more but am happy to have two morning classes and one evening class each week - our pupils become friends - some have become teachers - and some, sadly, have died.


Watercolours became a personal challenge many years ago, and are so compatible with our transparent porcelain colours. My painting trips to Tuscany and Provence were also an inspiration for all the beauty around for us all to share. My most recent challenge was to create a memory of a 50th Birthday family trek in the Himalayas on a large tile for one of my students, collated from her photos of the scenery, rhododendrons, Sherpa village, prayer flags etc. (See photo).


Despite my advancing years, at 92 I am still stimulated and inspired by my students who have all added so much. While I used to teach a series of seminars on specific subjects at the beginning of each year, my weekly classes have been designed for each students' individual creativity.


May our love for the art of creating beauty on porcelain continue!
Click on a thumbnail to view the larger size photo...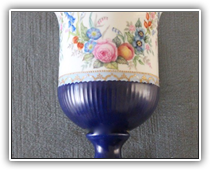 Dresden Flower On Blue And White Urn
English Cottage Scene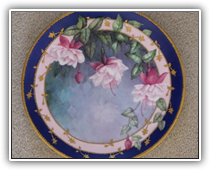 Fuchias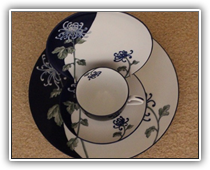 High Tea In Blue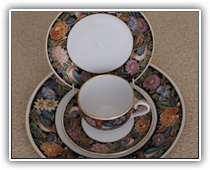 High Tea With Flowers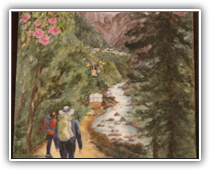 Himalayan Trek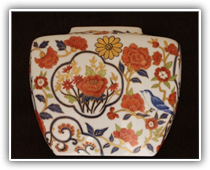 Imari Vase With Blue Bird
Istanbul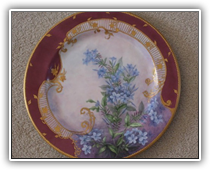 Lilacs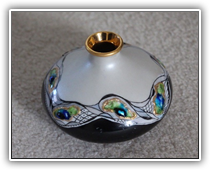 Lustre And Glass Vase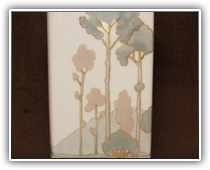 Modern Tree With Lustre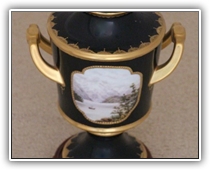 Mountain Scene Urn 1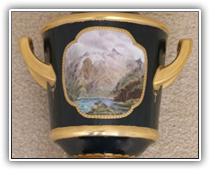 Mountain Scene Urn 2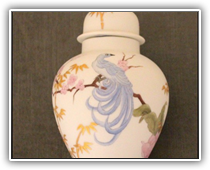 Oriental Jar With Peacock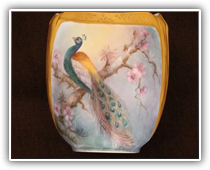 Peacocks And Blossom Vase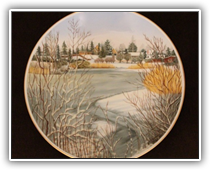 Snow Scene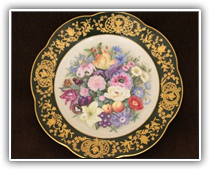 Spring Flowers With Raised Paste Border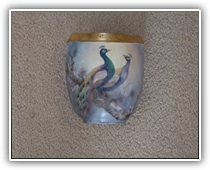 Two Peacocks On Vase 1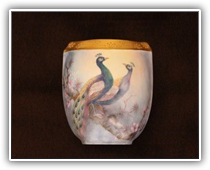 Two Peacocks On Vase 2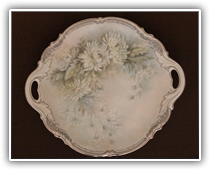 White Chrysanthemums