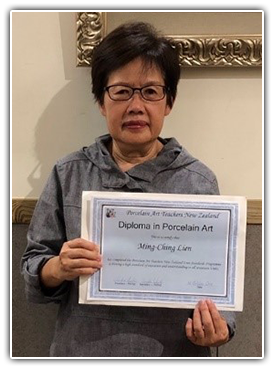 Ming Ching Lien

Porcelain Art Teacher
Bio & Gallery

I have always been drawn to the beautiful art form of painting on porcelain. My journey began in 1997 when I immigrated from Taiwan to New Zealand and settled in Tauranga. During that time I came to know Kaye Hurn, a lovely and well-respected porcelain art teacher. I became one of her students. At first, I thought it was going to be impossible for me to achieve my goal to become a porcelain artist, but Kaye encouraged and helped me to believe in myself and believe my goal was achievable.


My self-belief as an artist grew under Kaye's guidance and tuition as did my increasing ability to accomplish a variety of different skills and techniques. I grew from an artist who doubted herself to an artist who became a confident painter in this amazing and gratifying art form. Kaye's inspiring approach from the beginning made a difference and will forever mean a lot to me. She would always remind me that porcelain painting originated in China and would say, "It is yours." I believe it is no wonder I love it and enjoy it - it was in my heart from the beginning. As I grew in my art Kaye encouraged me to teach porcelain painting. I did just that in Taiwan in 2003 and have continued to this day.


Best regards
Ming Lien
Click on a thumbnail to view the larger size photo...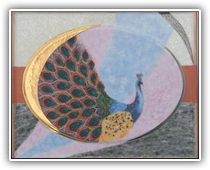 Peacock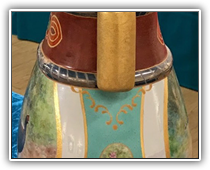 Pheasant Vase (Side View 1)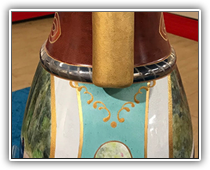 Pheasant Vase (Side View 2)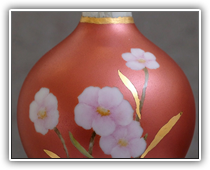 Pink Flowers on Vase in Metallic Red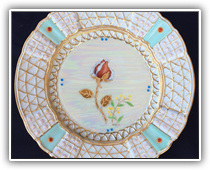 Jewellery Plate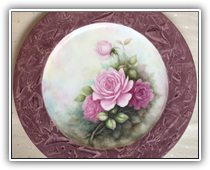 9 inch Roses Plate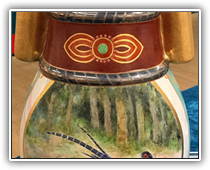 Swinhoe's Pheasant Vase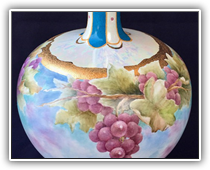 Grape Vase 6½