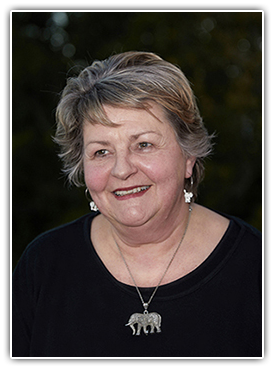 Sandra Austin

Porcelain Art Teacher - President PATNZ
Bio & Gallery

I want to tell you why I LOVE to paint on porcelain and why I want to share my love of this art form with others. From my very first piece of porcelain I knew that this medium was meant for me. My inspiration comes from the colours and shapes in the beauty of the world around me. I am very fortunate to be able to combine my love of painting on porcelain with my goal to inspire and teach others to LOVE this art form as much as I do.


Painting on porcelain is quite different to painting in oils or watercolours or pottery. The feel of the porcelain is so cold and smooth and the many classical and modern shapes that are available makes the challenge to create and paint all the more rewarding. I can easily spend many hours engrossed in one single piece. My hope always is to create a piece of art that will be cherished and that is both beautiful and everlasting.


Since my journey into the art of porcelain painting began I have been fortunate in meeting many other artists from around the world and spent time in workshops learning their unique and specialised techniques and studied many different styles in this diverse field. Once you start on something so beautiful as porcelain painting it becomes a ❝passion that needs feeding!❞


China painting is a fine art. It requires I use paints that are in a powder form which I mix with a paraffin oil, then dilute with lavender, clove and copaiba balsam oil. The piece is then kiln fired and the artwork/decoration permanently bonded to the piece. The different types, styles and techniques using glass, enamel, lustre, gold, silver and sand are endless. The creative outcome is limited only by your own imagination. I am constantly inspired by the infinite possibilities and facets painting on porcelain provides me.


When I look back over the years of pleasure this art form has given to my life I remember well when I first started with my basic kit which was small and compact in a sewing box. I would pick it up and take it to class or would get it out and paint at the dining table at night when the family were all taken care of for the evening. I didn't require a studio with easels and lots of tubes of paint. It also didn't cost too much. The pieces that I first painted were small round dishes. My love for painting on porcelain has only increased as time goes on. I am always learning! I have often experimented with something new. At times my experiment would frustrate me in that I never quite knew what the piece I was painting will be like until I opened the kiln to see what had worked and what hadn't... then that's the fun as well!


From those beginnings more than 30 years ago I have collected a huge array of books and magazines on porcelain painting and of course a lot of porcelain itself. I also now have a nice studio to paint in. I am firmly dedicated to teaching this art form to new generations of students to ensure it thrives and continues for as long as there are artists who are inspired to LOVE painting on porcelain as much as I have been inspired.


Last year I was invited to hold two workshops in Queensland teaching Funky Houses and Modern Landscape with Lustres. The challenge and the immense pleasure I get from teaching the beautiful art of porcelain painting is extremely rewarding indeed.


Cheers
Sandra Austin
Click on a thumbnail to view the larger size photo...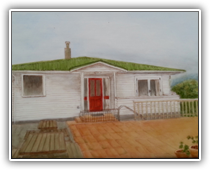 Barbaras House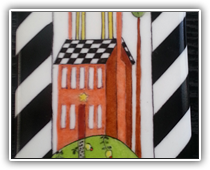 Cat On House (Box)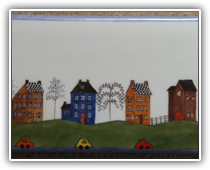 Four Houses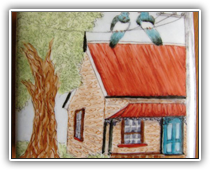 Kereru On The House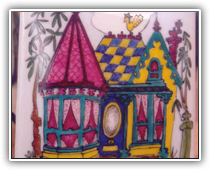 Lance Wood House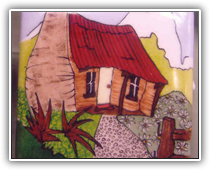 Mt Cook Cottage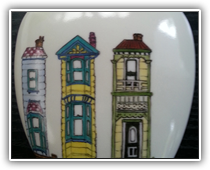 New Town Houses Vase Front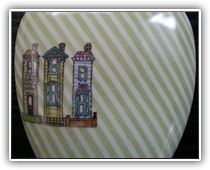 New Town Houses Vase Back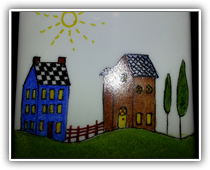 Sunny Houses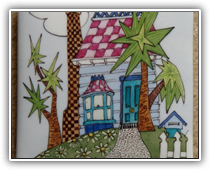 Cabbage Tree House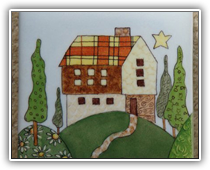 Tartan House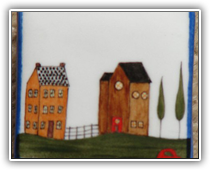 Two Houses One Car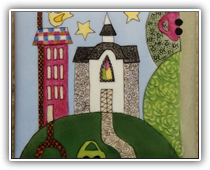 Jewel Box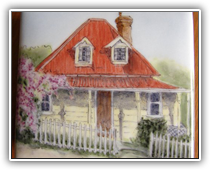 Old Girl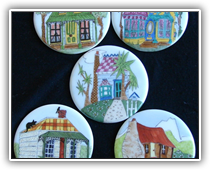 Funky House Coasters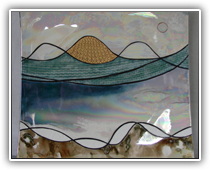 Aotearoa 1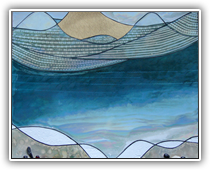 Aotearoa 2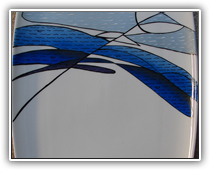 Blue Lagoon Abstract
Cranes Jewel Box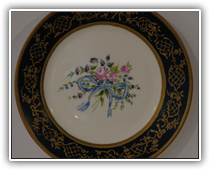 Dresden Flower (Raised Paste Border)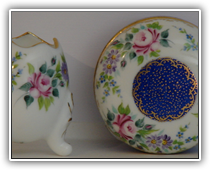 Dresden Flower Box & Vase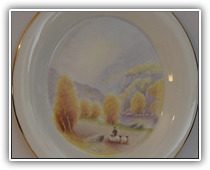 English Country Scene Bone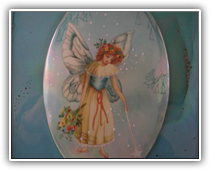 Fairy Lustre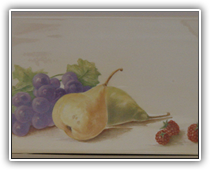 Fruit Harvest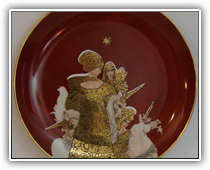 Golden Ladies On Unicorns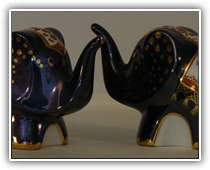 Imari Elephants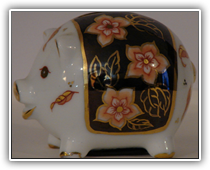 Imari Pig
Imari Turtles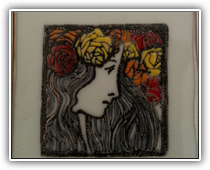 J Rose Girl Pin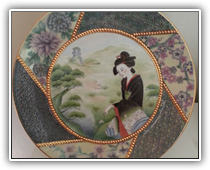 Japanese Lady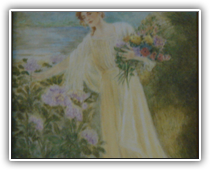 Lady Picking Flower (Porcelain Canvas)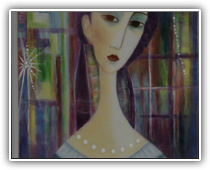 Lady With Purple Hair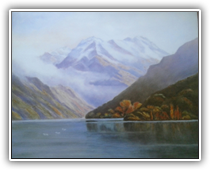 Lake Wakatipu Landscape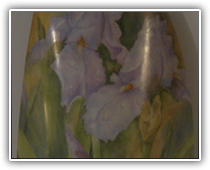 Lavender Iris Vase 1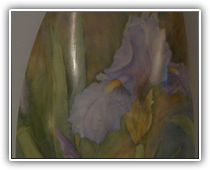 Lavender Iris Vase 2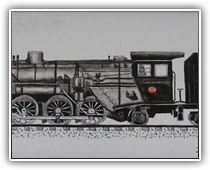 Locomotive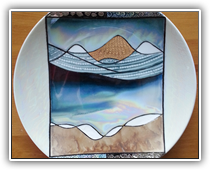 Modern Landscape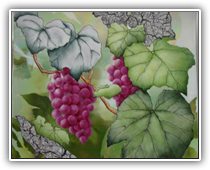 Modern Study Pink Grapes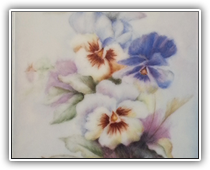 Pansies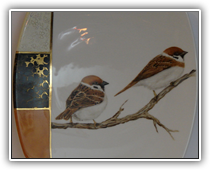 Robins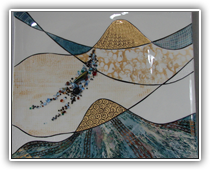 Ruapehu Lahar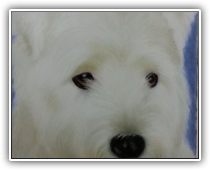 Rusty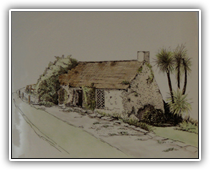 Sand Cobb Cottage (Pen & Wash)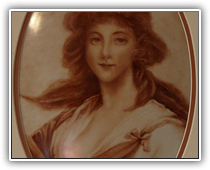 Sepia Portrait of 18th Century Lady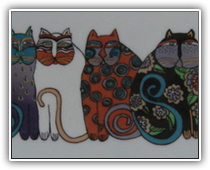 Six Fancy Cats Airbrushed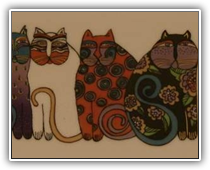 Six Fancy Cats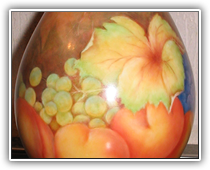 Vase Fruit 1
Vase Fruit 2
Venice Canal 1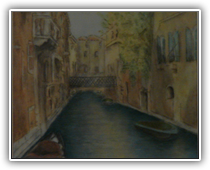 Venice Canal 2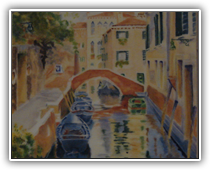 Venice Canal Tile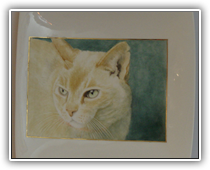 Whiskey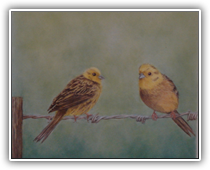 Yellow Finches