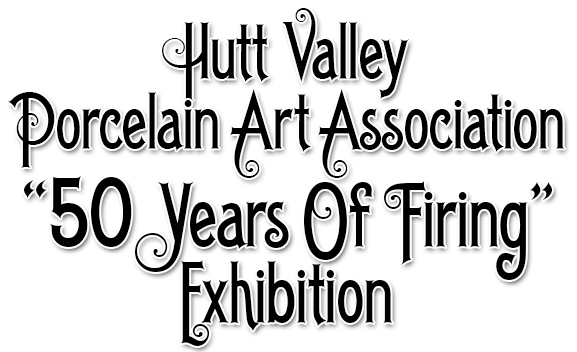 Our Exhibition was agreed by all an outstanding success and a truly memorable experience. Our Guest Artist Sandra Bernaitis from Australia proved to be a popular choice to head our three days Workshop. Her vibrant and sophisticated style and techniques took us all to the next level of AMAZING!!! We had the pleasure of including a few exquisite exhibits of her own artistry in our Exhibition. Her beautiful pieces are notable for their skilfully decorated and artistically executed painting style; the brilliance of colours used - simply magnificent. This page will stay up on our site for reference for the time being! Pop over and visit our Workshop gallery here... and our Exhibits gallery here...

This year we're excited to be holding our ❝50 Years Of Firing❞ Exhibition to be held here in Lower Hutt. The venue is the Odlin Gallery on the Corner of Huia & Myrtle Streets, Lower Hutt on 15 August to 27 August from 10am to 4pm daily. Demonstrations will be held daily at 11am and 2.30pm except on 22, 23, 24 when our guest Artist ❛Sandra Bernaitis❜ will be holding a 3 day workshop! (Google map with directions to the Odlin Gallery at the bottom of this page.)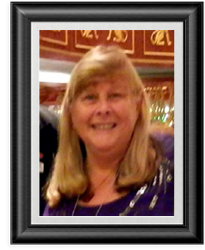 Introducing Sandra Bernaitis...
I became a Teacher of APAT in 1999 which has led to exhibiting in most states of Australia and New Zealand. My style has led to being invited to teach seminars in Auckland, Whanganui, Western Australia, South Australia, Queensland and Victoria. In addition I have taught high school students, a scout group and lead lighting groups.


The challenge of trying different techniques, my love of pen work and airbrushing has provided opportunities to combine these elements to create interesting designs. It has and still is evolving in style only limited to the artist's imagination. I always encourage originality once a technique is shown. Today in our world of ever growing technology I love this creative form of art and hopefully pass it on with the knowledge our art can endure years into the future.


Travelling overseas I have been able to tour Royal Doulton in England, Meissen in Germany, Royal Copenhagen in Denmark, Jeissa in Lithuania, and Ming in Singapore. Touring these establishments has provided an insight into the various styles and methods used in developing/creating porcelain along with the different influences each country and artists has had. Whilst in Venice and Murano I toured several glass manufacturers and decorators gathering ideas on using glass and porcelain together while concentrating on the concept of using porcelain paint to achieve results.


I will be taking a three day seminar (workshop) on modern airbrushing techniques using one or two of my own designs. This class will be suitable for beginners and advanced painters. Students will be able to change colours and patterns to fit their individual abilities. My patterns are done by scratching out with a tooth pick or penning patterns in black or any colours that gives an effect that is striking and bold.


I endeavour to make my classes fun and enjoyable. If a student gets into difficulty I will be on hand to fix any problems. You will end up with something unique and different to take home. I am looking forward to coming to New Zealand as guest artist for the Hutt Valley Porcelain Art Association's ❝50 Years Of Firing❞ Exhibition. See you there!

~ Mystique ~
As you can see one is done in earthy colours and one done using red, black and gold with a scene. The faces are painted.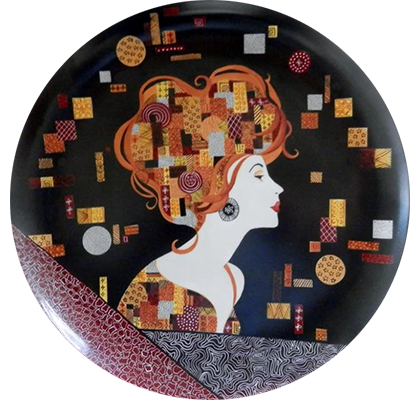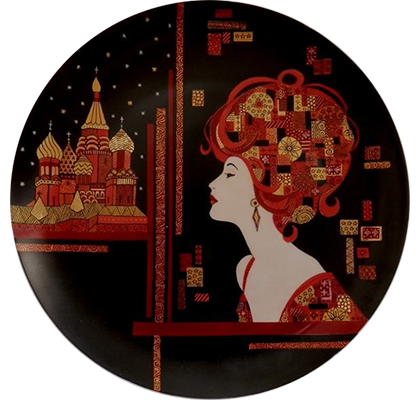 ~ Modern Geisha ~
Modern Geishas are an interesting subject. A couple of designs that fit on a square or round piece of china.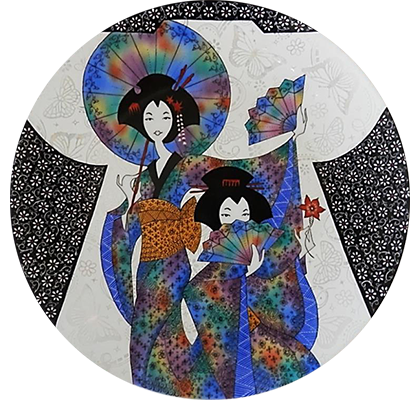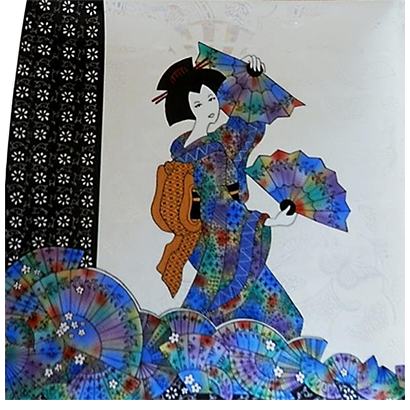 Odlin Gallery
Corner Huia and Myrtle Streets - Lower Hutt