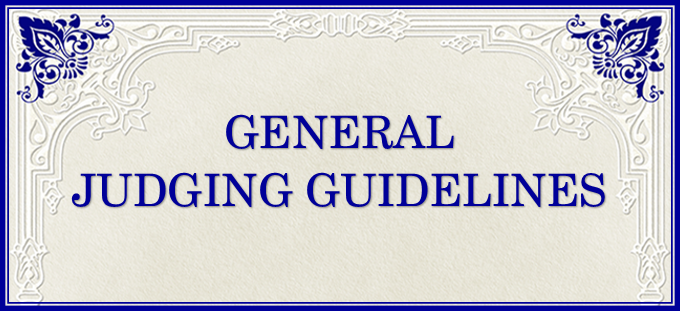 Scroll to the bottom of the page to download a PDF of the
❝Unit Standards Guidelines for Unit Presentation and Judging❞
PLEASE READ THESE GENERAL INSTRUCTIONS CAREFULLY BEFORE EACH ASSESSMENT
Pieces placed in the incorrect category or not adhering to the Unit requirements will not be judged.
No responsibility will be taken by the Executive or Members of PATNZ for any losses or breakages of assessment pieces. All care will be taken, but insurance is the responsibility of the candidate. There are no exceptions to this rule.
General Judging Guidelines, plus the particular judging rules for the Unit being offered should be studied by all members prior to the assessment. You may be chosen to judge!! Bring your Guidelines Book with you for reference.
Pieces must be painted especially for the Unit Standards and must not have been exhibited before.
Unless otherwise stated, all products used must be kiln fired. No commercial adornment such as gold or coloured bands are allowed on pieces submitted for assessment.
Porcelain tiles etc. must be suitably framed but must not be under glass. No figurines allowed.
All work must be the work of the candidate and not have been painted in a class or seminar.
Any decorative effects such as grounded borders, enamel, raised paste, gold etc, when added to work will be judged as either enhancing or spoiling the piece.
No names or initials must appear on the front of any piece. A sticker on the back of the piece covering your name is acceptable.
Work must be presented on COMMERCIAL white glazed porcelain unless otherwise specified.
Pieces are to be an ABSOLUTE MINIMUM of 6inches or 15cm unless otherwise specified. Work should be of a size to convince judges of your painting/teaching ability in that particular subject.

See ❛Guidelines❜ here and ❛Unit Guidelines❜ here
for detailed information and clarification.
Click here to download a copy of
PATNZ Judging Guidelines & Unit Details